Revolution Sails & Covers, Plus Chandlery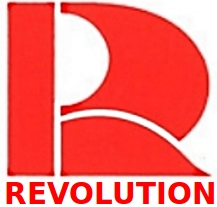 Quality Work with Over 30 Years Experience
Sails and Covers, Custom Sewing
Telephone: (02) 4422 1344; Mobile: 0410 611 593
email Helen Mills - helen@revolutionsails.com.au
email Adrian Mills - adrian@revolutionsails.com.au
Address: Unit 1/34 Quinns Lane, South Nowra, NSW 2541 (map)
Services and Products - Helen and Adrian Mills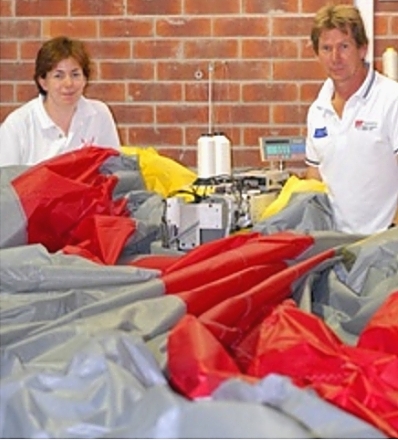 => Sails of all sizes using Kevlar, Mylar and Dacron materials
=> Traditional sails for heritage yachts
=> Boat Covers of all sizes
=> Custom Shade Covers
=> Awnings
=> Netting and Screens
=> Tarpaulins
=> Truck Covers
=> Motor Trimming and Upholstery
=> Marine Trimming and Awnings
=> Custom Sewing, Custom Jobs
=> All trades covered by their technical qualifications and 30 years experience
=> Huge workshop can cater for very large jobs
=> Extensive range of Chandlery available; Rigging and Sails Advice
About Us - Experience and Background
Revolution Sails and Covers started trading in December 2010 (?) at Quinns Lane, South Nowra.
The reputation of Revolution Sails within the boating industry has blossomed to such as extent that sail cloth manufacturers have started sending customers to them.
Work has come in from Jervis Bay, Nowra and all across the Shoalhaven Region and South Coast NSW, including Batemans Bay and Bega.
Jobs have been completed for clients in Canberra and Sydney – and more recently Cairns.
Helen and Adrian completed a large sail for a 35 m cruising catamaran based in Cairns, Queensland.
This sail had an area of 100 sq m, a luff 30 m long, and a net weight of about 150 kg.
The huge sail was completed by Helen and Adrian in three weeks, and shipped to Cairns.
It was then fitted and fine-tuned by a Cairns-based sail maker.
Helen and Adrian have a wealth of experience in sailing and sail making in Australia and overseas.
Helen Mills
studied boat building, sail making, engineering and soft furnishings in England and worked for ten years in a UK sail loft as production manager.
Helen sailed competitively in many racing yachts in the waters around England (including Fastnet) and in Europe during the 1990s.
This included one-design class racing in England, Spain, Belgium and France.
Helen also competed in two Admirals Cups, once on the Australian contender (1997) and again on the Dutch contender (1999) which won the series.
Adrian Mills
managed a Sydney sail loft for more than 28 years, including on-the-water work with Sydney-Hobart contenders, cruising yachts and single-handed round the world racing yachts.
Adrian sailed in three Sydney-Hobart races.
In Sydney, Adrian made a full set of sails for a 30 m catamaran built in the Shoalhaven Region at Kanga Birtles' Jarkan facilities.
Adrian also completed most of the service work for 15 sails aboard a 35 m UK Supermaxi contesting the Sydney-Hobart Race.